5 H.P Pumpset
(3x2.5, 4x4)
80mm / 85mm Bore
Speed 1500-2200 R.P.M
5 H.P Monoblock
(3x2.5, 4x4)
Light weight 100 Kg
Speed 1000 & 1500 R.P.M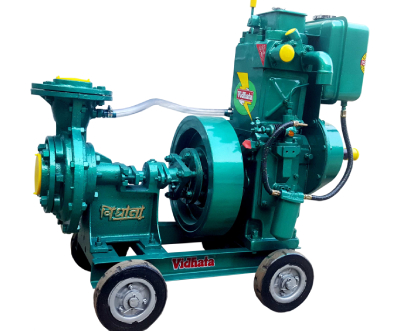 6.5H.P - 15H.P
(3x3, 4x4, 6x6)
Single cylinder, High Head
water / Air Cooled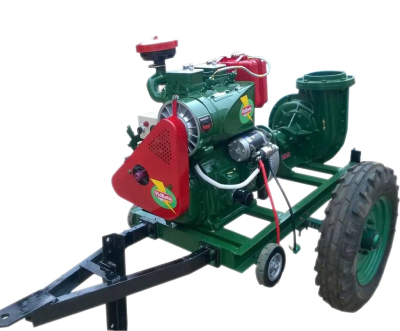 20H.P - 284H.P
(4x4, 6x6)
Double cylinder,High Head
water / Air Cooled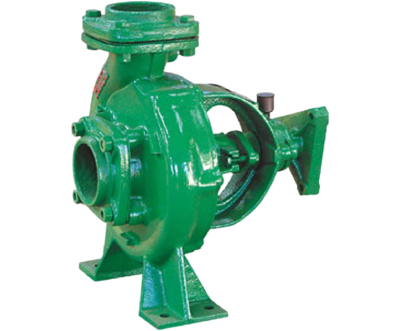 Glan Type Pump
(2", 3", 4")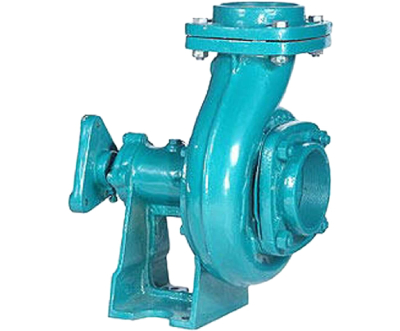 T.R.B Oil Seal Pump
(2", 3", 4")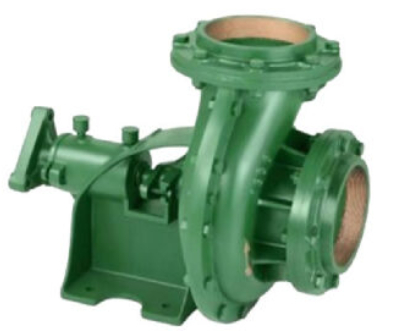 High Head Glan
(3", 4", 6")
Governing Class B1
RPM = 1500
Water Cooled / Air Cooled
Fuel Consumption = 184 gm/hp-hr
DIESEL
ENGINE
(H.P)
R.P.M
BORE
(mm)
PUMP SIZE
(mm) / Oil Seal
HEAD (Mtr.) /
HEAD
RANGE
DISCHARGE
(L.p.s) /
DISCHARGE
RANGE
NET
WEIGHT
With Trolley
(Kg)
5 (Jal)
2200
80
80 * 65
22 (18-25)
10 (13-8)
100
5 Comet (H.D)
1500
85
80 * 65
10 (8.5-11)
14 (16-12)
140
5 (kir)
1500
80
80 * 65
15 (12.5-16)
15 (18-12.5)
200
6.5
1500
85
80 * 65
15 (12.5-16)
16.5 (19-13)
205
8
1500
87.5
80 * 65
11 (9.5-12)
40 (48-30)
250
10
1500
95
100 * 100
16 (13.5-17)
22 (32-19)
260
12
1500
102
150 * 150
12 (10-13)
45 (55-40)
280
14
1500
114.3
150 * 150
15 (12-16)
48 (56-40)
330
15
800 - 1800
114.3
150 * 150
15 (12-16)
48 (56-41)
360
20
1500
95
150 * 150
25 (20-26)
50 (60-43)
460
24
1500
102
150 * 150
26 (21-27)
52 (61-44)
470
28
1500
114.3
150 * 150
26 (21-27)
54 (63-46)
510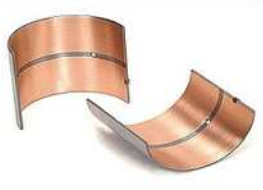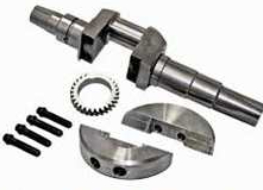 crankshaft (en9 hardended)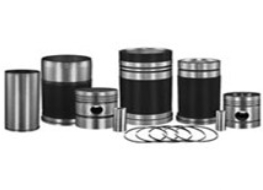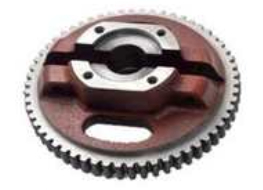 gear set (export quality)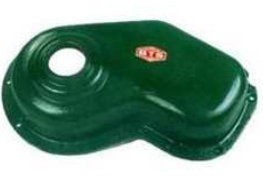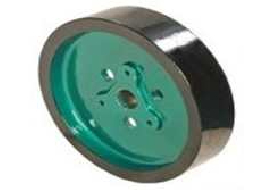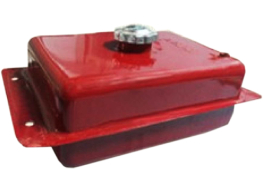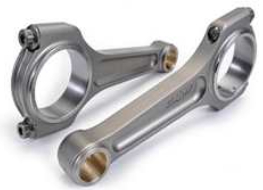 connecting rod (en9 hardended)
Excellence efficiency – High discharge rate consuming less diesel.
Extremely simple construction – Easy for maintenance.
Shaft is of high carbon steel ground accurately and ample size can transmit maximum power without vibrations.
Bearing housing – Sturdy and robust construction to give long continuous service – fitted with bronze bearing bush and ball bearing.
Highest suction lift – can suck water from depths as low as 9mtrs.
C.I components of higher grade – casting for better strength.
Central delivery – No air release cock required – no need to go down in the well to release air.
No vibration.
Heavy (Flywheel/ Head/ Body/ Block).
No leakage.
100% original spares.
Fitting is done through compressors.
Testing (3-4hrs.).
Long Life.
Spare parts are available all throughout the world.
8 H.P PUMPSET (Export Quality)